on
when they name their children?
Jessica Simpson FINALLY gave birth to her baby girl after 9,000 years of pregnancy (I thought she was going to deliver a freaking teen model to debut her fall line after all this time). We were bombarded by a constant barrage of her infamous "Jessicaisms," with her chatting up anyone who would listen about her pregnancy cravings for orgasms (both the real and chocolate kind), MommyBrain, and "swamp ass." She even used the term, "hoo-ha." Haha, seriously. She did.
"I feel like I have a bowling ball sitting on my hoo-ha," Jess said. "Apparently I have a lot of amniotic fluid, so when my water breaks, it will be like a fire hydrant!"
Well, somehow the medical staff survived the flood, and they placed Maxwell Drew Johnson in Jessica's loving arms yesterday. Aw…I know, nothing like a newborn who already has a closet much bigger than mine stuffed with Fendi dresses to warm the heart. I am happy for Jess–she beat Nick and Vanessa Lachey to the maternity ward like she wanted to–but I feel a little bad for Maxwell.
She's a girl. And her name is Maxwell. If she goes through a chunky phase like her Mom did (by Hollywood standards…not by my standards…please don't send me hate mail!), she'll be called Maxwell House. If she has a period accident in middle school, she'll be ridiculed as Maxi Pad. She
could
wind up dating a guy who has a grandpa in the nursing home named, you guessed it, Maxwell. I could go on and on.
Maxwell is on the heels of Beyoncé naming her girl Blue (with choice blue nail polish to match). And of course there's always Alicia Silverstone's Bear Blu, Mariah Carey's Moroccan and Monroe, Gwenyth Paltrow's Apple…and so many more Hollywood children all screwed over by their parents' name selections from birth.
Yes, I know celebs have cash and clout so they feel like they can name their kid Pilot Inspektor or Aleph (Jason Lee and Natalie Portman, respectively), but MC Hammer once had no.1 albums, millions in the bank, a huge entourage, and people like me looking absolutely ridiculous imitating his "style." And, now, crickets. That's all I hear. Please, Hammer, don't hurt me. I speak the truth.
U Can't Touch This
.
I am not saying my son's name is perfect for everyone, but it passed crucial tests all names should be subjected to. Namely:
1) The banana fana test- Alex, Alex, bo balex, banana fana fo falex, me mi mo malex, Alex. Safe. Unlike the name Chuck…automatically out because it rhymes with f*ck. You get what I am saying? I went back to the playground to name my kid, you know?
2) The initial test- My son's initials are AJM. Worst nickname he could get is AJ, which still sounds cute. Most importantly, his initials don't spell out anything mock-worthy. I had a friend growing up whose initials spelled out A-S-S. Even my husband almost fell victim to subjecting his kid to initial hazing, as he considered naming his daughter Brandon Joseph if she was a boy. Brandon Joseph sounds fine, but on the playground he'd be nicknamed BJ Meltzer…and, well, that's just not okay.
3) The top 200 name test- It's recognizable, but not in-your-face. Everyone has heard of the name Alex, but every other kid in his class won't have that name. It's a nice balance.
So, congrats to Jess and all of her crazy celebrity friends on picking crappy names that could potentially scar their kids for life. At least they can afford therapy…for now (please, Hammer, don't hurt me for that one last little jab…I remember you went through that bad ass gangsta phase before you became a preacher all too well).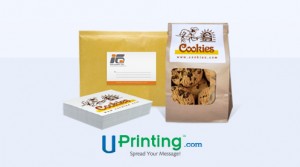 So, I messed up my UPrinting sticker printing giveaway. I know, I suck. I am sorry. Leave your wittiest comment on my blog or social media pages anytime before May 11 and you're automatically entered to win 250 2″ x 3.5″ custom stickers. I will announce the winner–the comment that makes me laugh the loudest– on May 11.
Give me a click, please. I promise I won't break out my MC Hammer pants if you just click:

What are celebs