I never expected porn star knees two years after having a baby.
A belly that requires a spray painted six-pack? Sure. An hourglass figure that looks more like a wine glass? Of course. But porn star knees? Are you effing kidding me?
At first I thought I was nursing two bruises from spending lots of time on my knees (stop laughing, b*tch)–looking for stray toys that like to hide under the farthest end of the couch just to torment me, scrubbing the remains of Alex's thrown meals off the floors (I predict he will win the javelin in the 2024 Olympics), peeking underneath Ashley's door to see if she's really asleep or texting by screen light. You get the idea. I am on my knees. A lot.
But bruises heal, and my black-and-blue beauties haven't gone away! I slathered my knees with cover up (seriously, who has to do that?), before I finally asked my husband to examine them. Black-and-blue knees "covered" with the wrong shade of makeup is a real turn on, I am sure, but I was beginning to convince myself that I have some horrible disease. I needed some reassurance before I did a Google search for "bruises that don't heal" and found out I was in deep sh*t.
He looked at them, without making fun of me (I know I wouldn't have been as mature if the situation was reversed–hell no–my bruised knees are great material), and gave me his diagnosis: "They're callouses."
For the first time in our relationship, I screamed, with enthusiasm, "You're right! Completely right. Of course you're right!"
I may have thrown myself at him and told him he was brilliant, too. Forget Jodi Does Dallas, it's more like Jodi Does North America with these knees. But I'll take callouses over the Google alternative.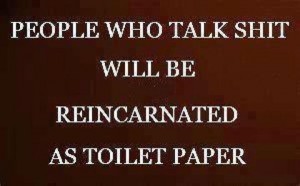 Post-Scott diagnosis, I made a trip to my local pharmacy, without Alex in tow so I could really concentrate. After a tireless and fruitless search, I was forced to embarrass myself and ask the young pharmacist for knee callous remedies (my luck…why couldn't the old guy with kind eyes be there during my moment of need?). He's paid not to laugh at me, right? Apparently not. While mocking me in his head–my Mommy M.D. is not just limited to physical diagnoses, I've got the mental sh*t down, too–he simply said, "No, there's nothing for that. Are you sure you've got callouses on your knees?" I saw that smirk. He's a dirty bird who will high-five my hubby next time he goes through the Drive-Thru to pick up his prescription. No doubt about it.
"Uh, yes, they are" I stammered. "I assume the same stuff that works on feet will work on my knees?"
Please, God, please make sure no one I know overhears this conversation.
"I don't see why not, though I have to say I have never advised someone about knee callouses."
Okay, big shot, fresh out of pharmacy school, I get it. You'll make everyone laugh with tales of the circus freak with knee callouses. You'll do a Google search for knee callouses as soon as I leave to see if I am off my rocker. You'll smile at the memory of ringing me up for $60.00 worth of every callous concoction ever produced when you cash out tonight. But I've got your boss' number. The old guy with the kind eyes…I've known him for years…and he's not an a$$ (though, admittedly, I've never confronted him with knee callouses).
So, now I am slathering solution that smells like rubber cement on my knees and sticking foot cushions on top of them in an effort to coax stubborn layers of skin off before Puerto Rico. Add my diet in there, and my countdown to Alex starting "school," and I am one pleasant b*tch to be around.
What's your funniest injury on the job? Mommies get hurt in the strangest ways, don't we?
Please do me a favor and give me a click. I won't run after you with my rubber cement knees if you don't (and, chances are, I probably cow;don't catch you if I tried), but I would appreciate it. Just click this link, and you're done!